Last september I upgraded my old PC build. While the previous build was still working fine, it was almost 10 years old. About time to upgrade, since modern hardware is so much better.
I was very lucky because I almost waited for the fall 2020 announcements from AMD (Ryzen 5000 series and RDNA2), but then I realized that the previous generation was more than enough for my needs, so I went with Ryzen 3000 + RDNA1. I didn't know that a global shortage of CPUs was incoming and I probably managed to buy the last stock units at good prices, before the insane increases we witnessed at the end of 2020.
This is what I got (Italian prices):
Ryzen 5 3600 (189€)
Noctua NH-U12S black (73€)
ASRock B550 Pro4 (126€)
Corsair Vengeance 2x8GB 3200 MHz (66€)
Western Digital Blue SN550 1 TB NVME (118€)
Sapphire Radeon RX 5600 XT (290€)
If you like hardware boxes, the next picture is for you :)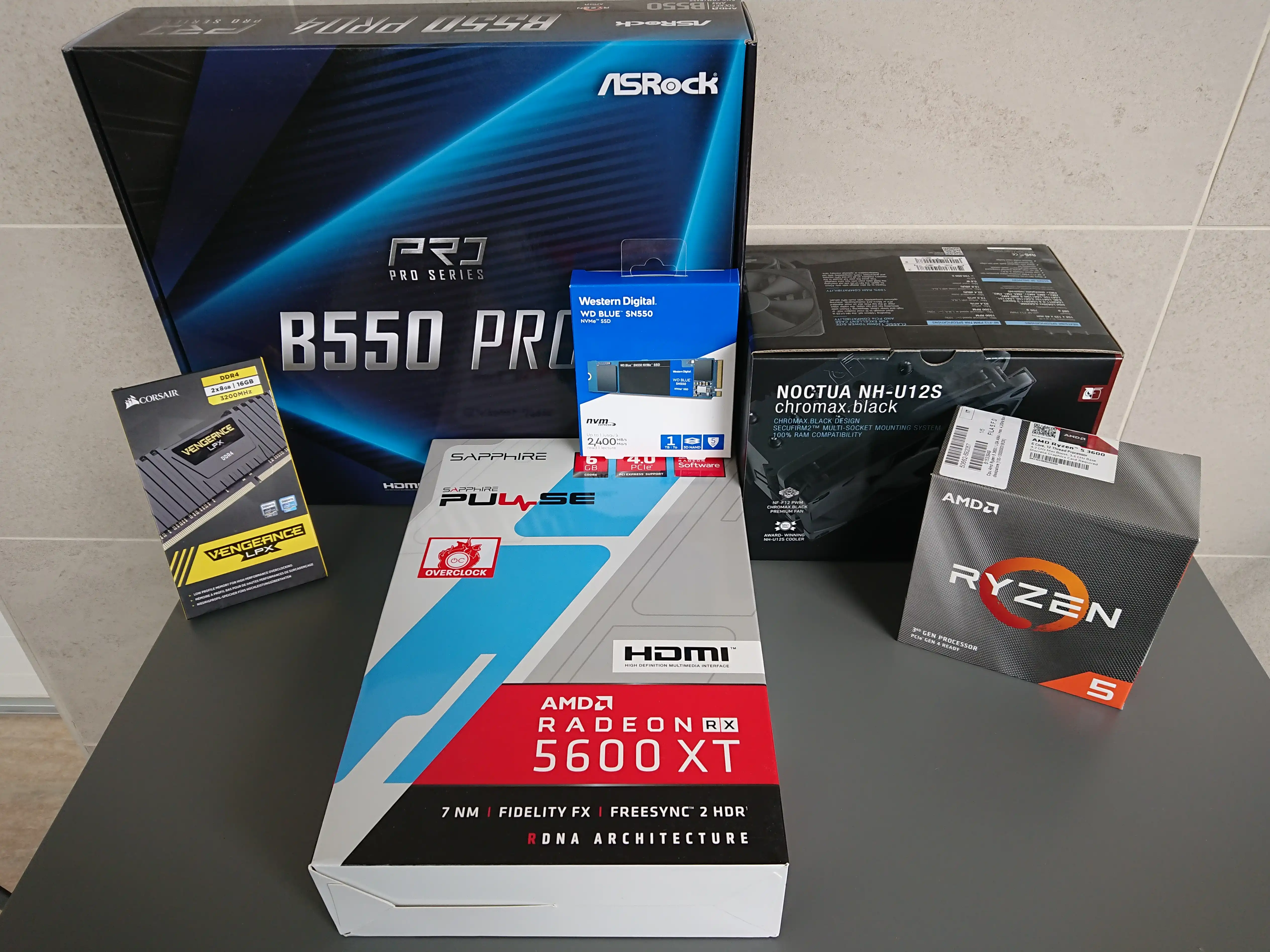 Case and PSU were recycled from the previous build. After half a day of work, this is what the new build looked like: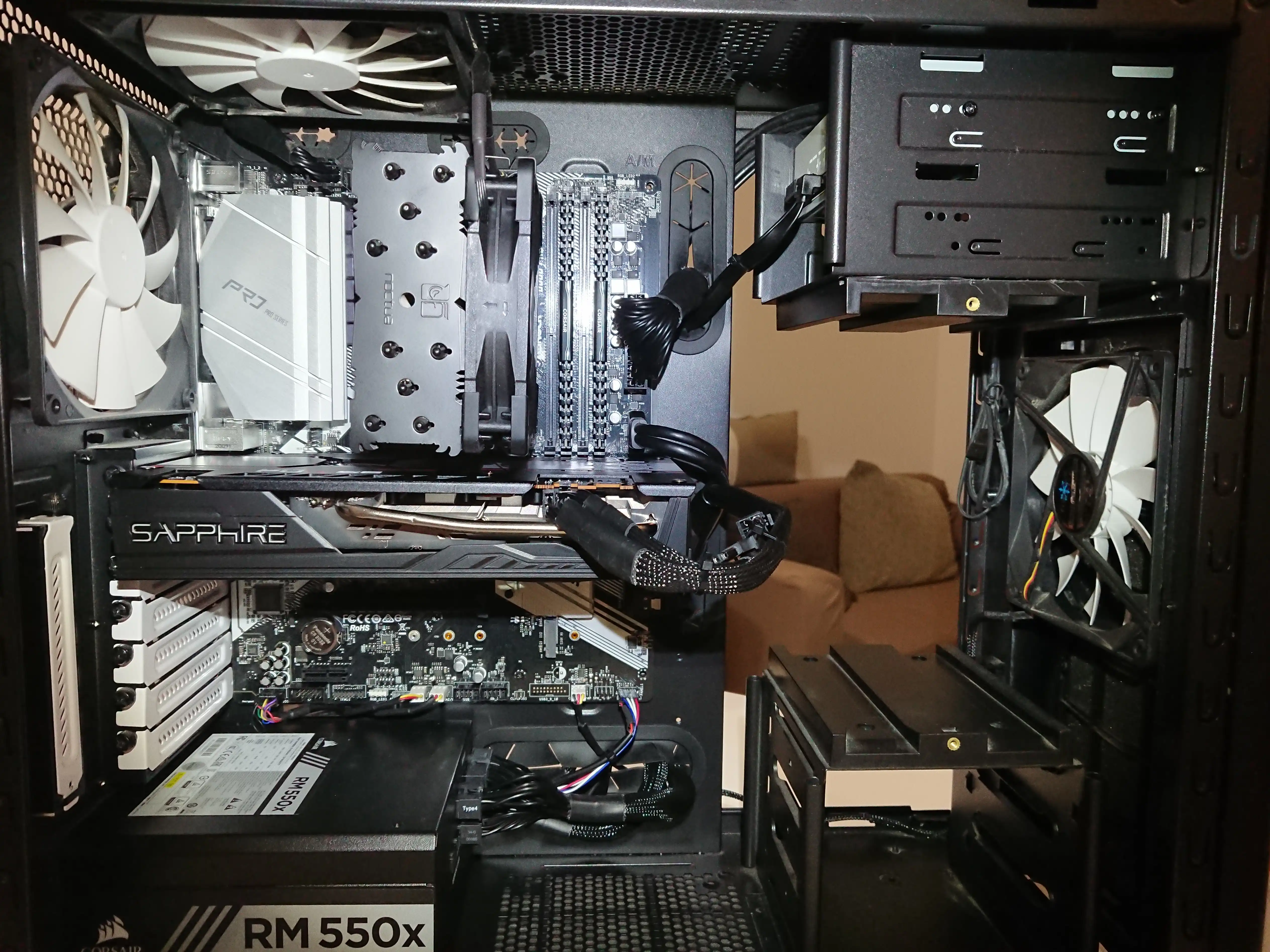 The picture doesn't make justice to the black NH-U12S. It's freaking awesome.
Here's a detail of the Ryzen 3600. Warning: might be considered porn.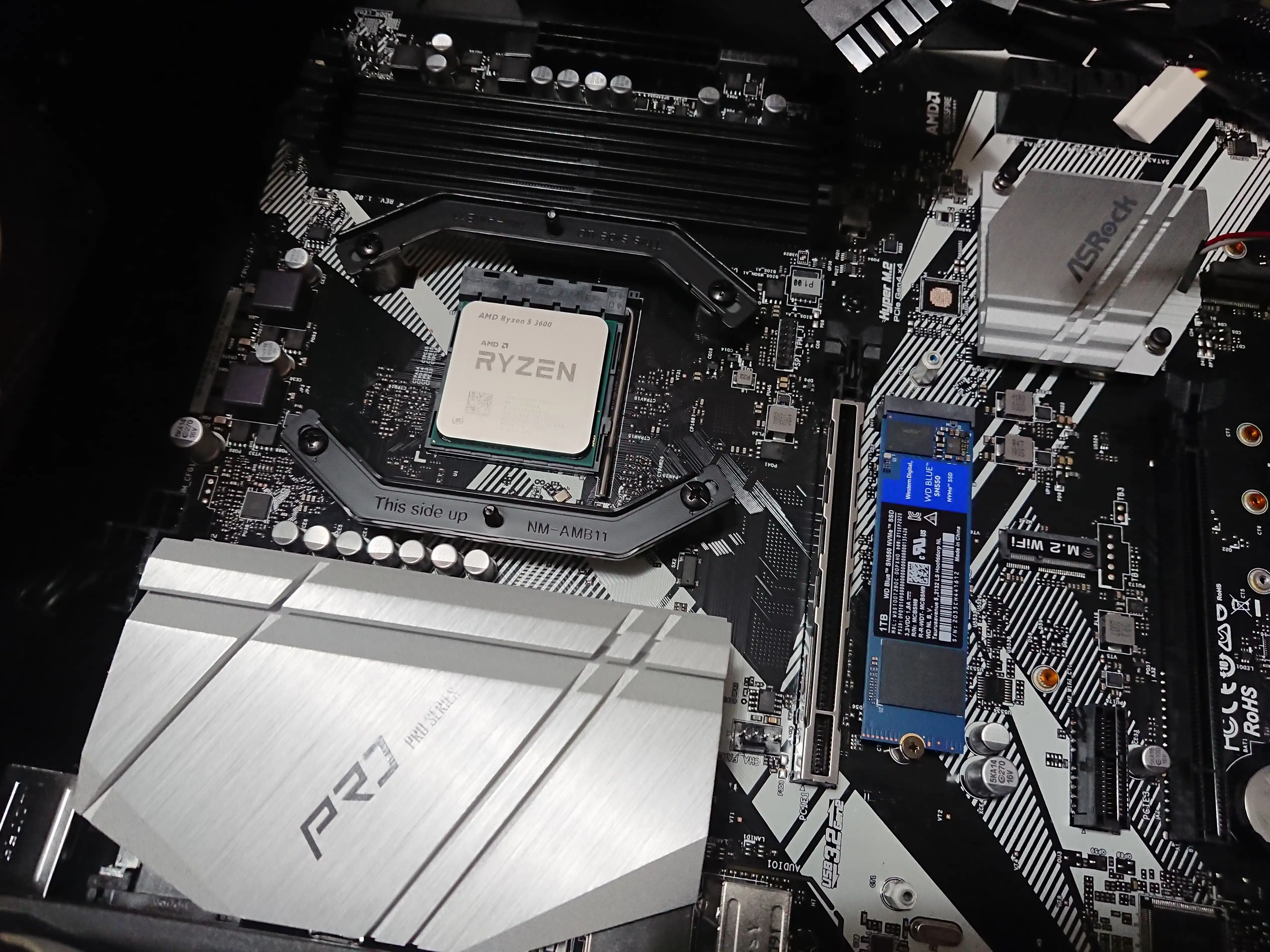 Finally, this is the cable management on the back, which was not easy to achieve: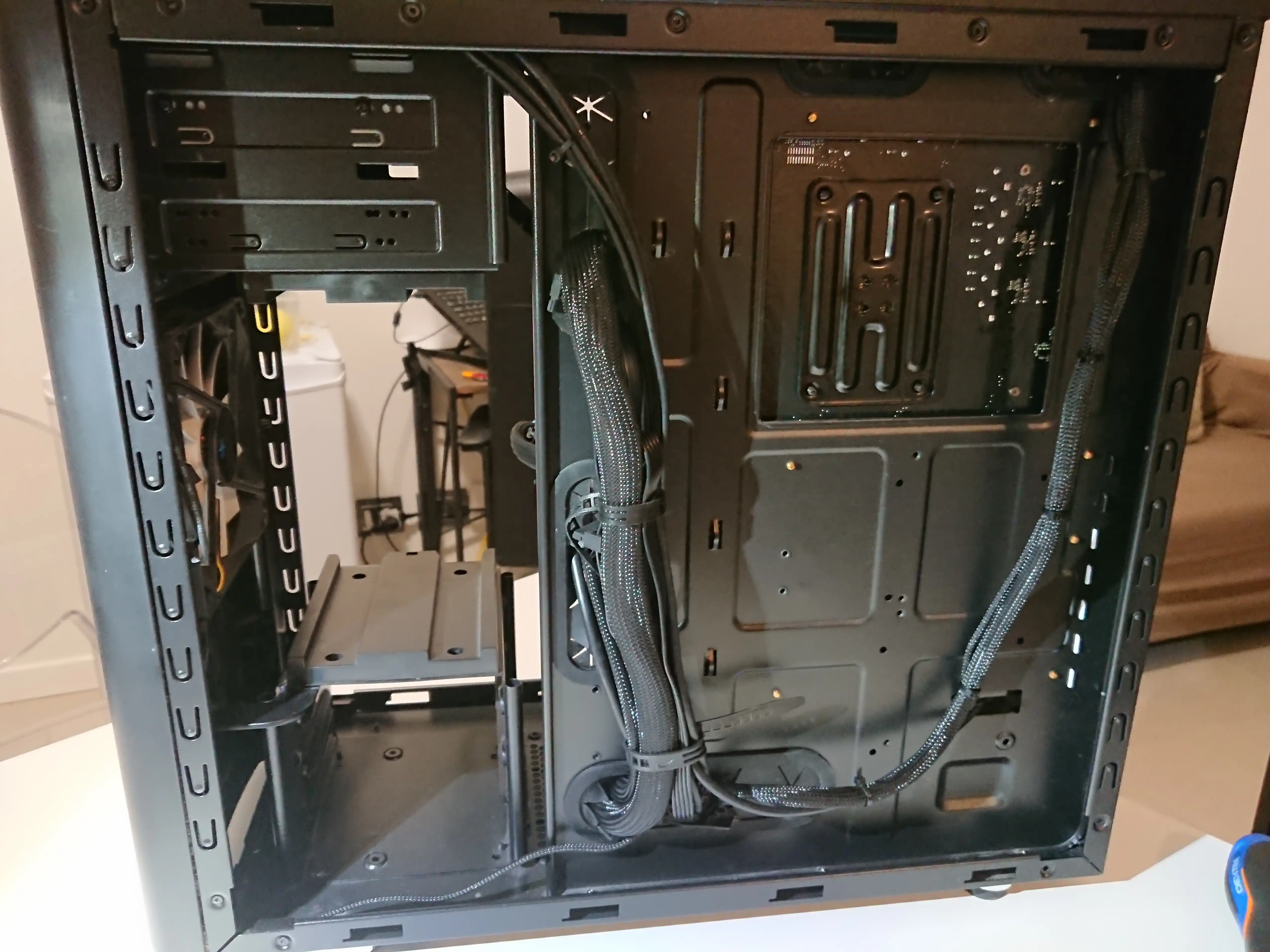 Full details on the new build are available here.
Overall I'm pretty happy with this new hardware. Compiling source code has never been faster for me. I can play pretty much any game out there at full quality with a resolution of 1920x1200. Oh and I can play Doom 2016/Eternal on a Plasma Wayland session as if it were a native Linux game. Thanks to AMD+Steam+Proton everything works out of the box, it's just mind blowing.