LibreOffice Conference 2017
This week the annual LibreOffice conference was held in Rome and I had the pleasure to attend. The city of Rome is migrating their IT infrastructure to open software and standards and the city council was kind enough to provide the awesome venue for the event, the Campidoglio.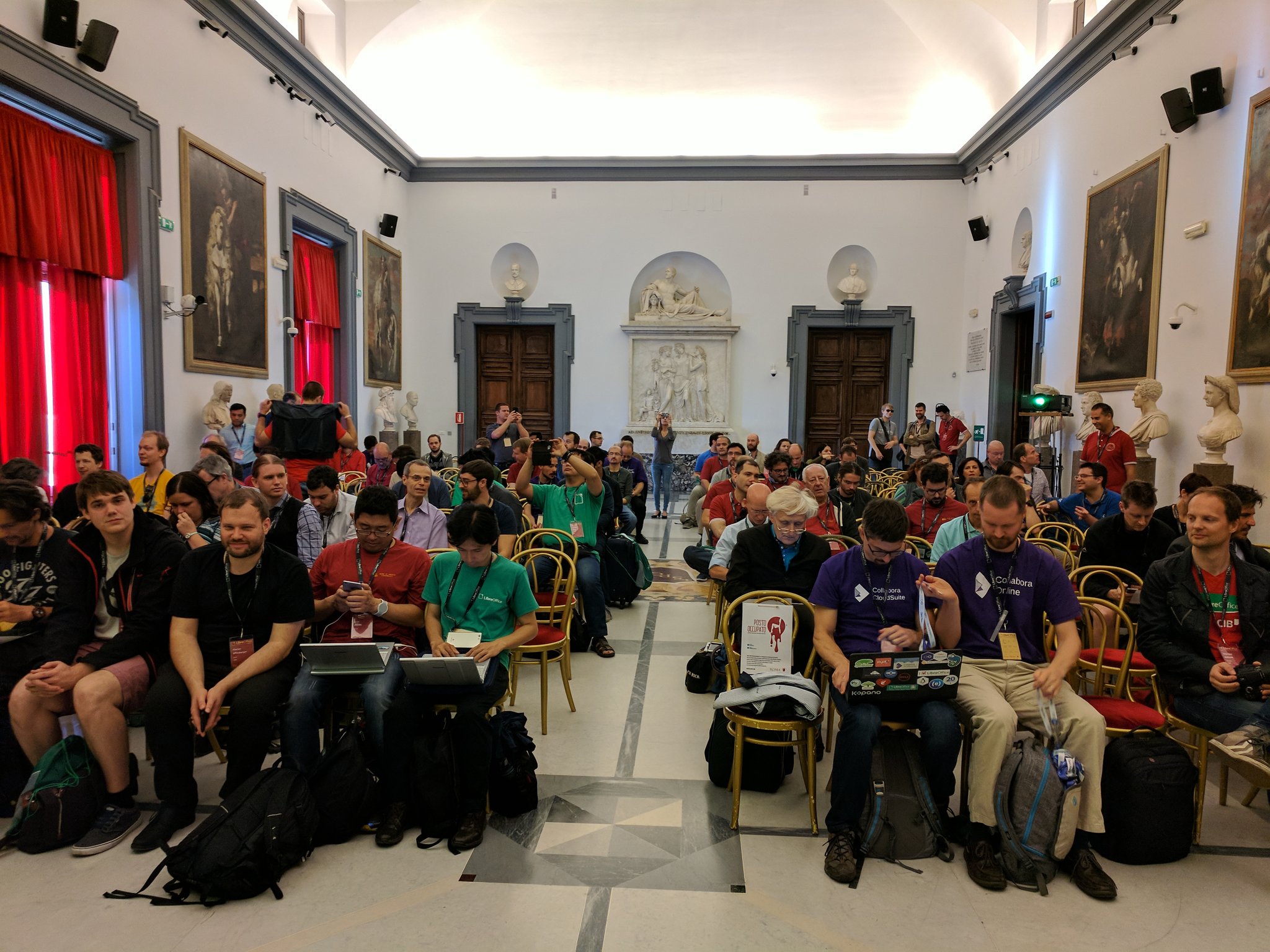 It is always interesting to meet new people from other communities that share the same values we have in KDE. You meet new friends and you get to know another perspective about the things you are doing.
As a bonus point, I also had the pleasure to meet in person with KDE contributors Andreas Kainz, Franklin Weng, Heiko Tzietze and Jos van den Oever. See you all at Akademy next year!
LibreOffice in Plasma 5
Among the speakers, Katarina Behrens from CIB talked about the status of the Qt5 port of the VCL plugin for KDE Plasma. VCL is the toolkit used by LibreOffice to draw the UI of the program, and its plugin-based architecture allows to adapt the UI to the various native toolkits (such as Qt or GTK).
The KDE plugin is currently stuck with Qt4/kdelibs4 and Katarina has been working on porting it to the new Qt5/KF5 stack. The city of Munich is also sponsoring this work, since they will continue to use LibreOffice for at least some years. The main challenge has been getting rid of the legacy X11 code used for drawing the UI. As a result of this task, the new version of the KDE plugin will get proper Wayland and Hi-DPI support.
If you are wondering if this will bring the native Plasma 5 file picker in LibreOffice, the answer is yes! If any developer wants to help reach this milestone, feel free to contact Katarina who will introduce you to what still needs to be done (a lot).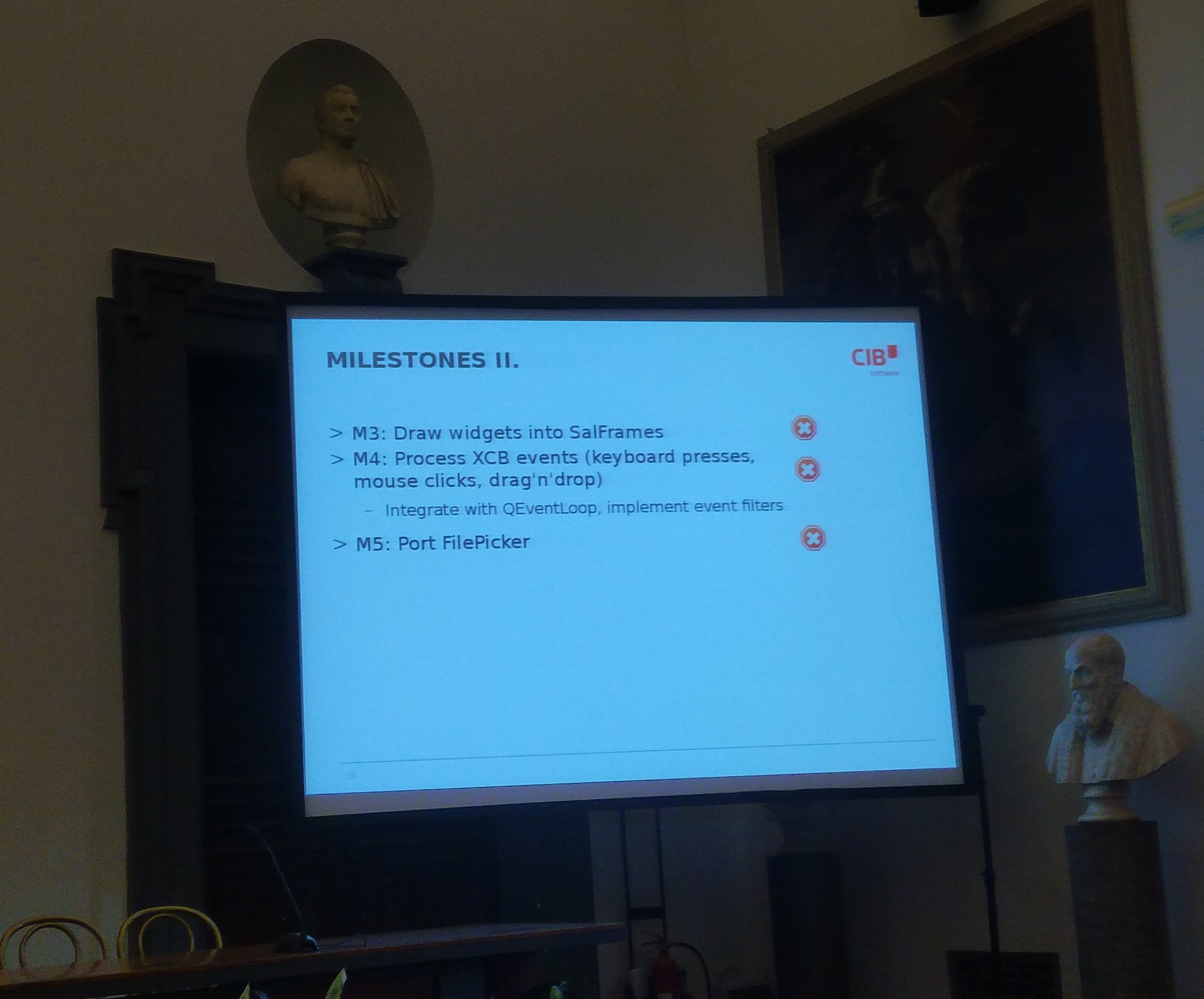 LibreOffice Online
Lastly, I talked with the Collabora people about the issues that KDE faced with LibreOffice Online in our Nextcloud instance. They assured me that the product has been greatly improved with respect to collaborative editing. By the number of talks and speakers about this topic, it is clear that they have been working hard on it.
Our instance was also using a slightly old version of Collabora Online (2.0.7), so they recommended to upgrade to the 2.1.x series (which Ben quickly did). I think that we as community should give another try to LibreOffice Online and report back to the Collabora developers if we still find issues with the tool. As always, that's the best way to improve FLOSS!
More photos of the event are available in this album.