KIO GDrive is still alive
KIO GDrive is a KIO slave developed by Daniel Vratil for Google Drive integration with KDE applications. Thanks to this slave you can access and work with your Google Drive files from any KIO-enabled application, for example Dolphin. Sounds awesome, right?
Unfortunately the slave has never been officially released and has not seen much love in the past years. But now I'm happy to announce that the project is still alive and is getting closer to its first release! There is still some work needed so that this can happen. Mostly infrastructural tasks like setting up translations, bugzilla and stuff like this (more info here). The important thing is that the slave works and the remaining bugs are not critical! This is what you can currently do with Dolphin using KIO GDrive:
Browse your files on your Google Drive account and open them as if they were on your computer
Upload new files to your account
Delete files from your account
Move or rename files on your account
Mandatory screenshot: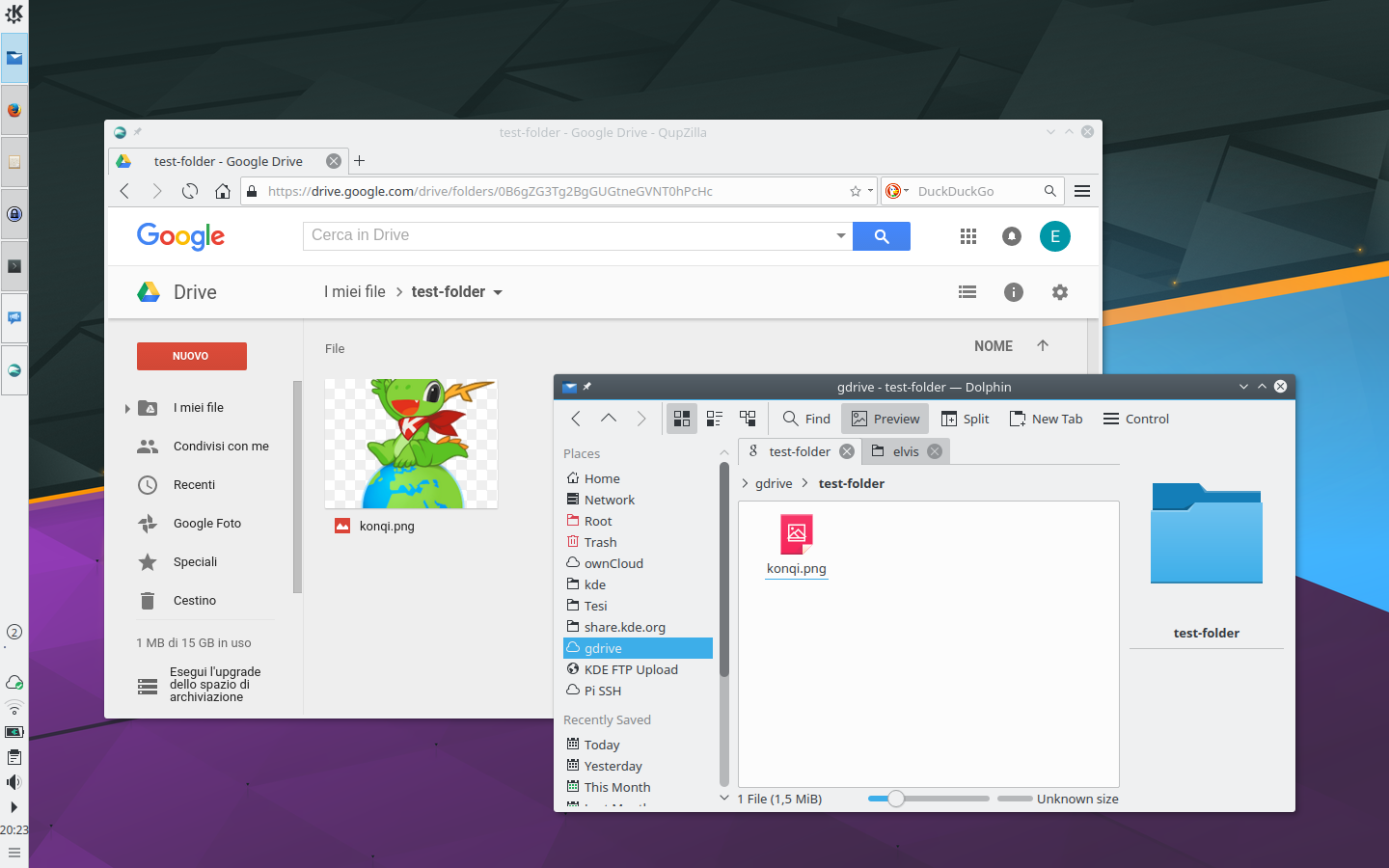 Stay tuned on planetkde for more news about the official release!